Central to the best of historic Boston.
Built in 1847, the building remains the jewel of the Boston skyline, providing an elegant glimpse into America's past. It's the ideal central location for exploring the Cradle of Liberty. All around you, the timeless splendor and cosmopolitan charm of Boston will come alive with endless opportunities for exploration — from charming cobblestone squares and notable landmarks to sophisticated arts and entertainment.
Dining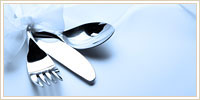 Enjoy breakfast or a cocktail in the historic Counting Room Lounge, where soldiers stood guard as the tariff revenues of the port of Boston were calculated.
Exercise & recreation
If exploring this historic city isn't enough exercise, get active in our exercise room with bicycles and aerobic equipment, or check out the game room for fun. There's always something going on, courtesy of our daily activities program for all ages.
Property Amenities*
Counting Room Lounge
Observation deck with breathtaking views of the city and harbor
Fitness center
Kid's activity center, game room and theater
Daily activities program for all ages
Valet parking


*Additional fees may apply to certain amenities.
Explore more properties: