A vacation home that feels like home.
Marriott's StreamSide provides a relaxing vacation experience for you and your family. From a year-round heated swimming pool to an action-packed weekly activities schedule for all ages, you have a diverse range of on-site amenities to enjoy. Venture off property and let the Concierge guide you through the world of opportunities that surround you.
Exercise & recreation
Stay active and engaged with a fitness center, game room, racquetball court, children's playground and daily activities program for all ages.
Pools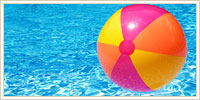 Relax, refresh and rejuvenate in our connected indoor and outdoor pools.
Learn about Villas & Amenities
Resort Amenities
Heated indoor/outdoor pool, whirlpool spas
Sauna and steam room
Men and Women's locker room
Gas grills
Fitness center, racquetball court
Children's playground
The Cave-Teen Lounge
Complimentary shuttle to the Vail Mountain*
Daily activities program for all ages
*Location amenity **Additional fees may apply to certain amenities.
Explore more resorts: