A vacation home that feels like home.
The locale of Marriott's Waiohai Beach Club is a 2008 Travel Channel pick for America's Best Beach. The resort is set amid awe-inspiring beauty and offers abundant outdoor recreation. Find just the right spot to soak up the rays and relax beneath the swaying palms. Or sample a full array of on-site daily activities that will help make this an unforgettable vacation for the whole family.
Dining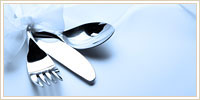 Savor Hawaiian-inspired fare at the Honu Bar* overlooking Poipu Beach or enjoy the convenience of The Marketplace* for deli items and Starbucks® coffee.
Exercise & recreation
Stay active with a fitness center, game room and a daily activities program for all ages.
Pools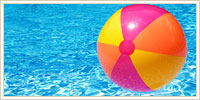 Relax and refresh at our three outdoor pools, five whirlpool spas and a children's pool.
Learn about Villas & Amenities
Resort Amenities*
Fitness center
Beachfront watersports*
Daily activities program for all ages
*Location amenity **Additional fees may apply to certain amenities.
Explore more resorts: